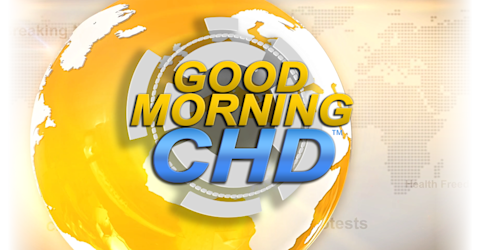 live every at •
Good Morning CHD
Good Morning CHD is a daily news show by Children's Health Defense TV bringing you the latest daily news ☀️
*The opinions expressed by the hosts and guests in this show are not necessarily the views of Children's Health Defense.
Long COVID, Nutrition + Innate Healing With Chris Masterjohn, Ph.D.
Chris Masterjohn, Ph.D. and Dr. Syed Haider dive deep into the questions surrounding long COVID, vaccine injury and supplementation in this episode of 'Good Morning CHD.' Today, Dr. Masterjohn shares his insight into mineral deficiencies and their connection to the health issues in society today. He also discusses reform to modern medicine in the way that patients are diagnosed, treated and studied for particular symptoms related to deficiencies and absorption of vital nutrients.
*The information, including but not limited to, text, graphics, images and other material contained in this episode are for informational purposes only. No material is intended to be a substitute for professional medical advice, diagnosis or treatment.