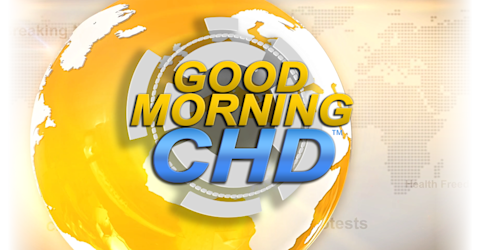 live every at •
Good Morning CHD
Good Morning CHD is a daily news show by Children's Health Defense TV bringing you the latest daily news ☀️
Hosts: Jessica Rose, Ph.D., Michael Nevradakis, Ph.D., Mary Holland, J.D., Michael Kane, Shabnam Palesa-Mohamed, Tony Lyons, Sarah Kenoyer, Nadera Lopez-Garrity, Polly Tommey, Meryl Nass, M.D., Claire Dooley, Aimee Villella McBride, Stephanie Locricchio, Maureen McDonnell, Stephen Malthouse, M.D., Brian Hooker, Ph.D., P.E., Charles Hoffe, M.D., Chris Shaw, Ph.D., Syed Haider, Ph.D., Riley Vuyovich, Rinat Strahlhofer
*The opinions expressed by the hosts and guests in this show are not necessarily the views of Children's Health Defense.
Hurricane Ian Hero To Be Fired Over Vaccine Mandate
Attorney Davis Younts is the guest for this episode of 'Good Morning CHD.' He discusses the military mandates, especially concerning the coast guard, and how these regulations have effected recruitment and readiness and threatens our national security. Attorney Younts shares insight into the preparation and time it takes to train new recruits, issues with commanders and general leadership as well as what the future outlook seems to be.