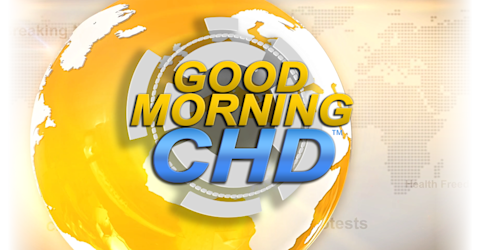 live every at •
Good Morning CHD
Good Morning CHD is a daily news show by Children's Health Defense TV bringing you the latest daily news ☀️
*The opinions expressed by the hosts and guests in this show are not necessarily the views of Children's Health Defense.
HPV Vaccine on Trial: Gardasil Claims in the Vaccine Injury Compensation Program
Are you aware that:
There exists a vaccine injury compensation program (VICP) and corresponding 'vaccine court'?
Filed VICP petitions are not against the manufacturers but rather the U.S. Department of Health and Human services?
Between October 1988 and November 2023, over 10,000 petitions have resulted in compensation?
In that same time period, over 800 filed injuries have specifically concerned HPV?
The system has transitioned from "presumed" causation to a situation where "medical testimony, scientific studies" are needed to prove causation?
Table injuries are "limited" — such as in the case of HPV, in which 3 injuries are covered within a specific time frame after vaccine administration?
Gardasil contains an aluminum adjuvant?
Multidistrict litigation is ongoing in the courts concerning these Gardasil injections?
Join Kim Mack Rosenberg and her 2 guest attorneys on 'Good Morning CHD' for a conversation about the VICP and HPV.
Drew Downing is the founding partner of Downing, Allison & Jorgenson, a nationally recognized law firm specializing in vaccine injury litigation. Drew has been representing vaccine injured victims and their families for 25 years.
Anthony Liberatore has served from 2005 to present at THE LIBERATORE LAW FIRM (FORMERLY A. LIBERATORE, P.C., A LAW FIRM) Sole member and lead trial attorney.  Firm pursues justice for the seriously injured and wrongful death survivors. Areas of practice include personal injury (pedestrian, car, truck, bus and train crashes, falls, toxic exposure, burns, traumatic brain injury, wrongful handling of human remains, sexual attacks, negligent security, construction, and business operations), dangerous drugs, vaccine injury, surrogacy negligence, medical device product defect, and medical injury.