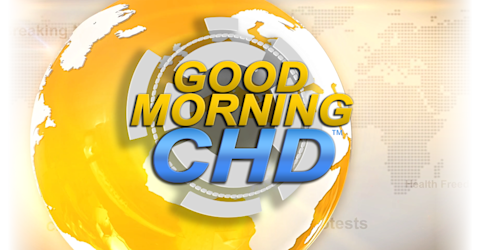 live every at •
Good Morning CHD
Good Morning CHD is a daily news show by Children's Health Defense TV bringing you the latest daily news ☀️
Hosts: Jessica Rose, Ph.D., Michael Nevradakis, Ph.D., Mary Holland, J.D., Michael Kane, Shabnam Palesa-Mohamed, Tony Lyons, Sarah Kenoyer, Nadera Lopez-Garrity, Polly Tommey, Meryl Nass, M.D., Claire Dooley, Aimee Villella McBride, Stephanie Locricchio, Maureen McDonnell, Stephen Malthouse, M.D., Brian Hooker, Ph.D., P.E., Charles Hoffe, M.D., Chris Shaw, Ph.D., Syed Haider, Ph.D., Riley Vuyovich, Rinat Strahlhofer
*The opinions expressed by the hosts and guests in this show are not necessarily the views of Children's Health Defense.
Ending the State of Emergency + ACIP Update
Today's guest panel on 'Good Morning CHD' provide viewers with eye-opening information about lawsuits regarding emergency powers, bringing litigation to the table in order to challenge the lack of guidelines in these situations. They discuss the value of Alternative Writ and its role in the legal sphere. This is a must-watch episode for attorneys, parents, students — everyone!