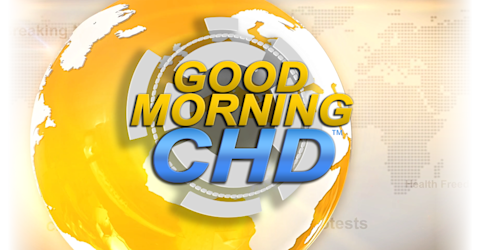 live every at •
Good Morning CHD
Good Morning CHD is a daily news show by Children's Health Defense TV bringing you the latest daily news ☀️
*The opinions expressed by the hosts and guests in this show are not necessarily the views of Children's Health Defense.
CHD.TV Exclusive With Vera Sharav
'Never Again Is Now Global,' a five-part docuseries directed by holocaust survivor Vera Sharav highlights the parallels between Nazi Germany and global pandemic policies, will premier exclusively, for free on CHD.TV beginning Monday, Jan. 30, at 7 p.m. EST.
Holocaust Survivors, featured in the docuseries explain how Nazi interventions — including the suspension of freedoms, imposition of lockdowns, coerced medical procedures and identity passports — are similar to modern-day dictatorial constraints on citizens worldwide.
We sat down with Vera at her home in the Upper West Side of New York City — for an hour and a half CHD.TV exclusive to discuss the docuseries + the importance of disobeying the totalitarian continuum. Don't miss this iconic interview.