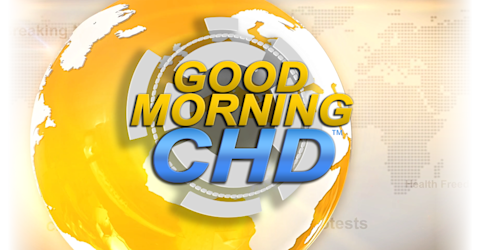 live every at •
Good Morning CHD
Good Morning CHD is a daily news show by Children's Health Defense TV bringing you the latest daily news ☀️
Hosts: Jessica Rose, Ph.D., Michael Nevradakis, Ph.D., Mary Holland, J.D., Michael Kane, Shabnam Palesa-Mohamed, Tony Lyons, Sarah Kenoyer, Nadera Lopez-Garrity, Polly Tommey, Meryl Nass, M.D., Claire Dooley, Aimee Villella McBride, Stephanie Locricchio, Maureen McDonnell, Stephen Malthouse, M.D., Brian Hooker, Ph.D., P.E., Charles Hoffe, M.D., Chris Shaw, Ph.D., Syed Haider, Ph.D., Riley Vuyovich, Rinat Strahlhofer
*The opinions expressed by the hosts and guests in this show are not necessarily the views of Children's Health Defense.
Canadian Doctors Speak Out — New Vaxxed v. Unvaxxed Hospitalization + Death Rates
What might an alternative, parallel healthcare system look like — one that supports the doctor-patient relationship with informed consent and free from mandates? This exciting and encouraging episode of 'Good Morning CHD' gives viewers a peak into the possibilities of this vision of health and its support, at least from a Canadian perspective. You won't want to miss it!