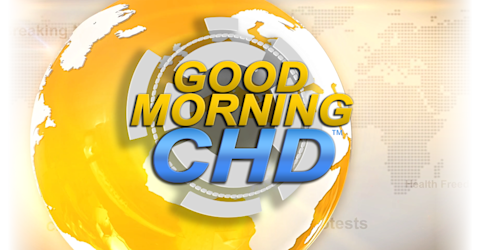 live every at •
Good Morning CHD
Good Morning CHD is a daily news show by Children's Health Defense TV bringing you the latest daily news ☀️
Hosts: Jessica Rose, Ph.D., Michael Nevradakis, Ph.D., Mary Holland, J.D., Michael Kane, Shabnam Palesa-Mohamed, Tony Lyons, Sarah Kenoyer, Nadera Lopez-Garrity, Polly Tommey, Meryl Nass, M.D., Claire Dooley, Aimee Villella McBride, Stephanie Locricchio, Maureen McDonnell, Stephen Malthouse, M.D., Brian Hooker, Ph.D., P.E., Charles Hoffe, M.D., Chris Shaw, Ph.D., Syed Haider, Ph.D., Riley Vuyovich, Rinat Strahlhofer
*The opinions expressed by the hosts and guests in this show are not necessarily the views of Children's Health Defense.
Can We Talk About It? With Bri Dressen, Aga Wilson + Cat Parker
Today, the vaccine-injured speak up. Tune in to 'Good Morning CHD' to hear from two guests who have experienced severe adverse events after receiving COVID-19 injections as well as a third guest and advocate for this ever-increasing community of individuals with similar experiences. The stories they share on CHD.TV, left untold by the mainstream media, will chill you to the bone.