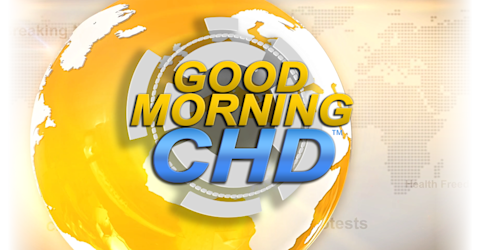 live every at •
Good Morning CHD
Good Morning CHD is a daily news show by Children's Health Defense TV bringing you the latest daily news ☀️
*The opinions expressed by the hosts and guests in this show are not necessarily the views of Children's Health Defense.
German Court Orders The Forced Vaccination of Holocaust Survivor
A German Court is seeking to institutionalize and forcefully vaccinate an 85-year-old Jewish Composer and holocaust survivor, Inna Zhvenetskaya. The order would authorize medical support staff to forcibly remove her from her home, calling on police force if needed, and transport her to a psychiatric institution until December 2024, so that she may be administered two doses of the COVID-19 vaccine — against her consent. Hear from Vera Sharav, holocaust survivor on the forced medical order directed by the state over an individual for an experimental product in which they did not consent represents a 'sliding backwards' into an abominable historic past — one that 75 years ago was promised to never return to humanity. Learn how the court's description of Zhvenetskaya as 'a danger to self and others' is reminicent of the Nazi Eras in which the same terminology was used as an excuse for mass psychiatric incarceration to rid society of the 'economic burden' of the elderly population.