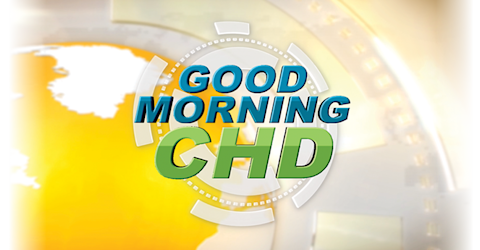 live every at •
Good Morning CHD
Hosts: Jessica Rose, Ph.D., Michael Nevradakis, Ph.D., Mary Holland, J.D., Michael Kane, Shabnam Palesa-Mohamed, Tony Lyons, Sarah Kenoyer, Nadera Lopez-Garrity, Polly Tommey, Meryl Nass, M.D., Claire Dooley, Aimee Villella McBride, Stephanie Locricchio, Maureen McDonnell, Stephen Malthouse, M.D., Brian Hooker, Ph.D., P.E., Charles Hoffe, M.D., Chris Shaw, Ph.D., Syed Haider, Ph.D., Riley Vuyovich, Rinat Strahlhofer
*The opinions expressed by the hosts and guests in this show are not necessarily the views of Children's Health Defense.
Between Peace and War — Claire Dooley Talks About Her U.S. Convoy Documentary
Claire Dooley, today's guest on 'Good Morning CHD,' was in the midst of the U.S. People's Convoy as it made its journey across the U.S. for medical freedom. In this episode, she shares her experience with these men and women truckers and those who supported them from behind the scenes. Her documentary tells the true story behind the faces of the convoy and the real difference they made in our country.