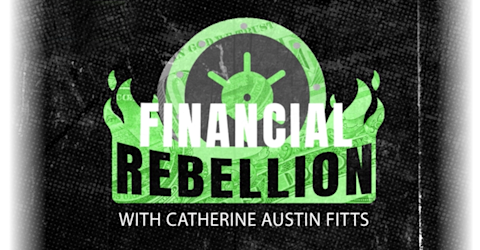 live every at •
Financial Rebellion with Catherine Austin Fitts
The revolution will not be centralized. Financial Rebellion is a weekly show featuring Catherine Austin Fitts and attorney Carolyn Betts, general counsel of Solari, Inc. who call upon their years of experience in the financial and legal sectors to provide us with the tools we need to powershift our money and reclaim financial independence from the monopolizing grip of the central banks and digital currency titans.
Hosts: Catherine Austin Fitts, Polly Tommey, Carolyn Betts
*The opinions expressed by the hosts and guests in this show are not necessarily the views of Children's Health Defense.
Student Loans: Licensed To Steal With Alan Collinge
Could the US student loan debt crisis be a highly orchestrated scam? Why has congress removed nearly every fundamental consumer protection from student loans? Alan Collinge, founder of Student Loan Justice joins to discuss his fiercely non-partisan fight to cancel federal student loans and return bankruptcy rights to all student loans.