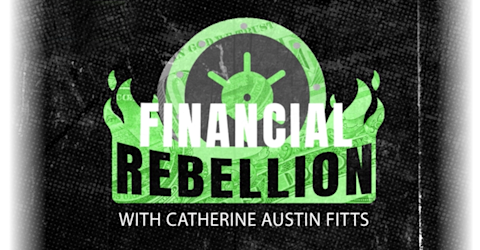 live every at •
Financial Rebellion with Catherine Austin Fitts
The revolution will not be centralized. Financial Rebellion is a weekly show featuring Catherine Austin Fitts and attorney Carolyn Betts, general counsel of Solari, Inc. who call upon their years of experience in the financial and legal sectors to provide us with the tools we need to powershift our money and reclaim financial independence from the monopolizing grip of the central banks and digital currency titans.
Hosts: Catherine Austin Fitts, Polly Tommey, Carolyn Betts
*The opinions expressed by the hosts and guests in this show are not necessarily the views of Children's Health Defense.
COVID Forms — Planning Tools That Give You Power
When you or a family members suffers from severe adverse reaction or death after COVID-19 vaccination, the consequences that remain can be dire. In this week's 'Financial Rebellion,' viewers learn an in-depth, step-by-step documentation process for filing reports that help ensure a safe and protected life, financially and physically and emotionally, in the case of an unexpected injury or fatality, post-injection.