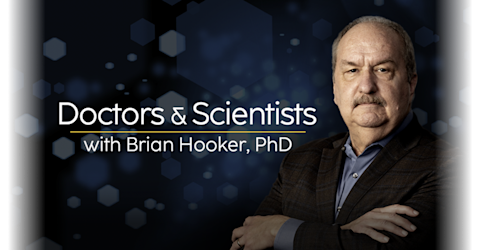 live every at •
Doctors and Scientists with Brian Hooker Ph.D.
Got Science? Are you sure?
Dr. Brian Hooker invites some of the leading voices in science and medicine to break down the studies and weigh in on the controversies so the rest of us have an opportunity to understand the science that drives public health policy and medical progress.
Hosts: Brian Hooker, Ph.D., P.E.
*The opinions expressed by the hosts and guests in this show are not necessarily the views of Children's Health Defense.
When Conspiracy Becomes Reality — Analyzing Propaganda, Manipulation + Straight-Up Lies With Ty Bollinger
Ty Bollinger is no stranger to censorship, propaganda and mainstream medicine. When his father and many of his family members passed from conventional cancer treatment, he began to connect the dots between medicine, marketing and media messaging. Since then, Ty and his wife have made it their mission to expose the tyranny and manipulation taking place on all levels of government and public policy. In this episode of 'Doctors & Scientists,' he shares about his journey and efforts in the medical freedom movement.