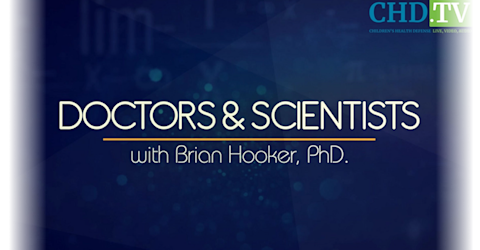 live every at •
Doctors and Scientists with Brian Hooker Ph.D.
Got Science? Are you sure?
Dr. Brian Hooker invites some of the leading voices in science and medicine to break down the studies and weigh in on the controversies so the rest of us have an opportunity to understand the science that drives public health policy and medical progress.
Hosts: Brian Hooker, Ph.D., P.E.
*The opinions expressed by the hosts and guests in this show are not necessarily the views of Children's Health Defense.
What's in the Food, Minerals and Antibiotics + More With Dr. Robert Scott Bell
Ever wonder about the mineral absorption and depletion in our food systems? Want to find out how to ensure optimal supplementation? Today, on 'Doctors & Scientists,' Dr. Robert Scott Bell shares the truth about our food and what's missing in it. He speaks to the value of copper, silver and other minerals and the science behind their benefits and ingestion.