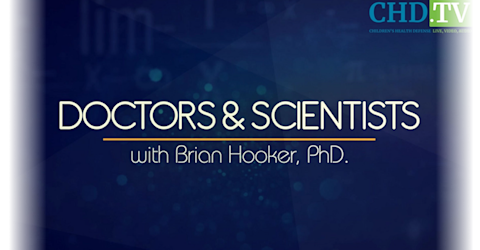 live every at •
Doctors and Scientists with Brian Hooker Ph.D.
Got Science? Are you sure?
Dr. Brian Hooker invites some of the leading voices in science and medicine to break down the studies and weigh in on the controversies so the rest of us have an opportunity to understand the science that drives public health policy and medical progress.
Hosts: Brian Hooker, Ph.D., P.E.
*The opinions expressed by the hosts and guests in this show are not necessarily the views of Children's Health Defense.
'The Time is Now' With Dr. Ben Tapper
Who is Dr. Ben Tapper? What is his message? How has he been attacked for his beliefs and taking a stand? In this episode of 'Doctors & Scientists,' host Dr. Brian Hooker interviews Tapper and finds out more about his family, his faith and his fight against tyranny. Watch to hear a powerful testimony of standing up for convictions in the midst of persecution!