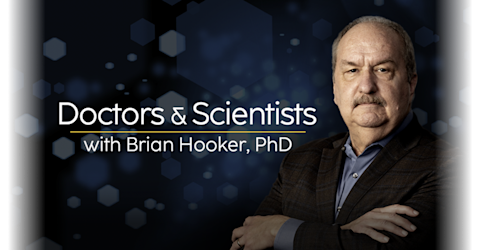 live every at •
Doctors and Scientists with Brian Hooker Ph.D.
Got Science? Are you sure?
Dr. Brian Hooker invites some of the leading voices in science and medicine to break down the studies and weigh in on the controversies so the rest of us have an opportunity to understand the science that drives public health policy and medical progress.
Hosts: Brian Hooker, Ph.D., P.E.
*The opinions expressed by the hosts and guests in this show are not necessarily the views of Children's Health Defense.
The Immune System as Nature Intended
Nancy Tarlow, D.C. returns to 'Doctors & Scientists' for another critical conversation. This time, she and Brian Hooker, Ph.D. discuss the science behind natural immunity, sharing helpful information about microbiota, lymphoid systems and more. They speak to the relationship between vaccination, chronic conditions and virus mutation as well as provide simple solutions for a compromised, weakened immune system. Be sure to watch!