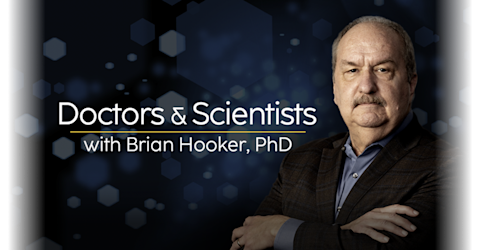 live every at •
Doctors and Scientists with Brian Hooker Ph.D.
Got Science? Are you sure?
Dr. Brian Hooker invites some of the leading voices in science and medicine to break down the studies and weigh in on the controversies so the rest of us have an opportunity to understand the science that drives public health policy and medical progress.
Hosts: Brian Hooker, Ph.D., P.E.
*The opinions expressed by the hosts and guests in this show are not necessarily the views of Children's Health Defense.
Serious Adverse Events: An Uncensored History of AIDS With Celia Farber
Celia Farber has been in the trenches as an outspoken journalist in her fight to expose the truth about AIDS. She appears on 'Doctors & Scientists,' this week, to explain her findings from past research and discusses resurfacing literature. Celia also deliberates on parallels of this past epidemic to the COVID pandemic.