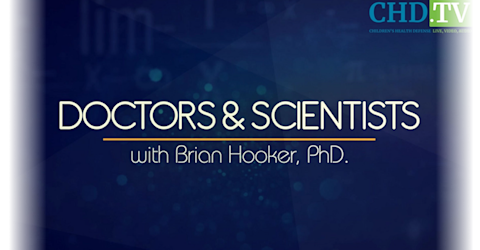 live every at •
Doctors and Scientists with Brian Hooker Ph.D.
Got Science? Are you sure?
Dr. Brian Hooker invites some of the leading voices in science and medicine to break down the studies and weigh in on the controversies so the rest of us have an opportunity to understand the science that drives public health policy and medical progress.
Hosts: Brian Hooker, Ph.D., P.E.
*The opinions expressed by the hosts and guests in this show are not necessarily the views of Children's Health Defense.
New Vaxxed v. Unvaxxed Paper With Russell Blaylock, M.D. + James Lyons-Weiler, Ph.D.
Guests Russell Blaylock, M.D., and James Lyons-Weiler, Ph.D., join this episode of 'Doctors & Scientists' for a powerful and critical discussion about studying the vaccinated versus unvaccinated populations. They share eye-opening information on threats concerning informed consent, licensing boards and the doctor-patient relationship. Be sure to tune in!