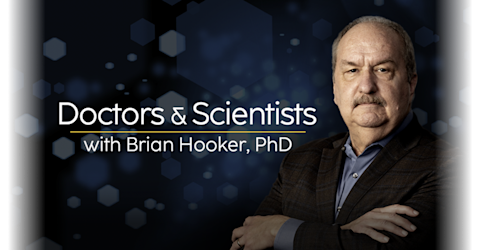 live every at •
Doctors and Scientists with Brian Hooker Ph.D.
Got Science? Are you sure?
Dr. Brian Hooker invites some of the leading voices in science and medicine to break down the studies and weigh in on the controversies so the rest of us have an opportunity to understand the science that drives public health policy and medical progress.
Hosts: Brian Hooker, Ph.D., P.E.
*The opinions expressed by the hosts and guests in this show are not necessarily the views of Children's Health Defense.
Media Manipulation + Distorted Science With Pierre Kory, M.D., MPA
'Doctors & Scientists,' this week, involves a discussion with Pierre Kory, M.D., MPA, on the profit-motivated medical system and false media narratives. He shares the attack on alternative protocols, challenging the vaccine narrative: "You should not treat anyone with anything that hasn't been proved with multiple, large, randomized, controlled trials." When told by corrupt leadership to "stand by and do nothing," Kory set out on a different path — one that involves integrity, intervention and insight. Find out more in this episode!