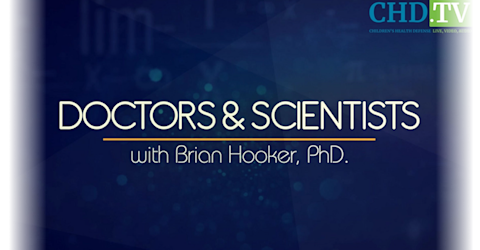 live every at •
Doctors and Scientists with Brian Hooker Ph.D.
Got Science? Are you sure?
Dr. Brian Hooker invites some of the leading voices in science and medicine to break down the studies and weigh in on the controversies so the rest of us have an opportunity to understand the science that drives public health policy and medical progress.
Hosts: Brian Hooker, Ph.D., P.E.
*The opinions expressed by the hosts and guests in this show are not necessarily the views of Children's Health Defense.
Lyme Disease Epidemic With Yuri Gorby, PhD
Today, on 'Doctors & Scientists,' guest Yuri Gorby, Ph.D. shares his experience with Lyme Disease and how it opened new doors to understanding medicine and the neurobiological, physiological reactions of the body. He also shares shocking discoveries on the brain's cranial nerve regrowth. Don't miss this mind-blowing episode!