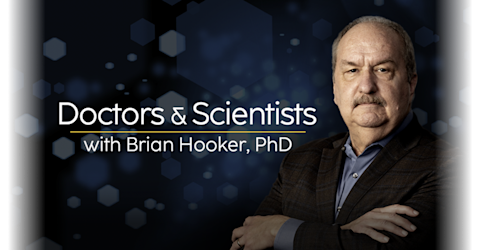 live every at •
Doctors and Scientists with Brian Hooker Ph.D.
Got Science? Are you sure?
Dr. Brian Hooker invites some of the leading voices in science and medicine to break down the studies and weigh in on the controversies so the rest of us have an opportunity to understand the science that drives public health policy and medical progress.
Hosts: Brian Hooker, Ph.D., P.E.
*The opinions expressed by the hosts and guests in this show are not necessarily the views of Children's Health Defense.
Leland Stillman, M.D., Exposes the COVID Manipulation + Questions the Narrative
Brian Hooker, Ph.D., welcomes Leland Stillman, M.D., to 'Doctors & Scientists' for a COVID break-down, exposing the manipulation and questioning the mainstream narrative. Dr. Stillman shares why "the pharmaceutical industry has rigged the game" and the distortion of vaccine adverse event reporting. He acknowledges the blind trust in public health officials and the attack on jobs, lives and licenses — calling the concept "the worst kind of scientific tyranny." To finish the interview, viewers hear Stillman and Hooker discuss the solutions.