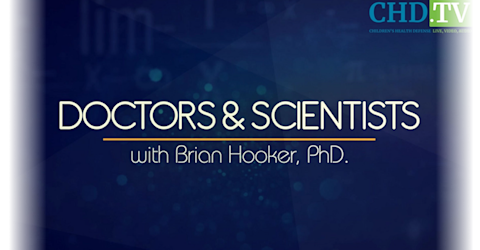 live every at •
Doctors and Scientists with Brian Hooker Ph.D.
Got Science? Are you sure?
Dr. Brian Hooker invites some of the leading voices in science and medicine to break down the studies and weigh in on the controversies so the rest of us have an opportunity to understand the science that drives public health policy and medical progress.
Hosts: Brian Hooker, Ph.D., P.E.
*The opinions expressed by the hosts and guests in this show are not necessarily the views of Children's Health Defense.
'It's the Biggest FDA Scandal in History.' Jaw-Dropping Interview With Whistleblower Linda Martin, Ph.D.
Guest Linda Martin, Ph.D., joins host Brian Hooker, Ph.D., in this week's 'Doctors & Scientists.' Dr. Martin experienced threats after blowing the whistle on the U.S. Food and Drug Administration, identifying the conflicts of interest within hedge funding stocks. "It's stunning that this has not been publicized at all," she says.