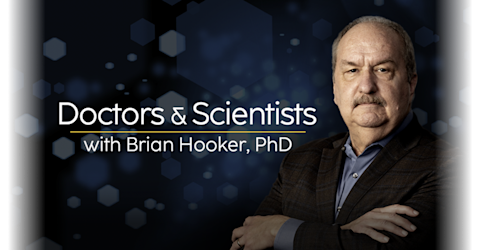 live every at •
Doctors and Scientists with Brian Hooker Ph.D.
Got Science? Are you sure?
Dr. Brian Hooker invites some of the leading voices in science and medicine to break down the studies and weigh in on the controversies so the rest of us have an opportunity to understand the science that drives public health policy and medical progress.
Hosts: Brian Hooker, Ph.D., P.E.
*The opinions expressed by the hosts and guests in this show are not necessarily the views of Children's Health Defense.
How Mechanistic Interventions Suppress the Innate Immune System
Dr. Nancy Tarlow and host of 'Doctors & Scientists,' Brian Hooker, Ph.D. deep dive into the immune system. They break down the science of the impact of different stressors on cortisol and how that transfers over to digestion, cancer susceptibility and increased risk of other infections. Dr. Tarlow also shares her input on simple habits that promote natural immunity and overall health, so be sure to tune in!