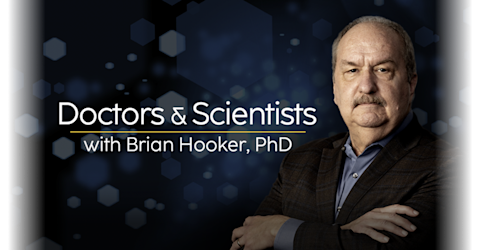 live every at •
Doctors and Scientists with Brian Hooker Ph.D.
Got Science? Are you sure?
Dr. Brian Hooker invites some of the leading voices in science and medicine to break down the studies and weigh in on the controversies so the rest of us have an opportunity to understand the science that drives public health policy and medical progress.
Hosts: Brian Hooker, Ph.D., P.E.
*The opinions expressed by the hosts and guests in this show are not necessarily the views of Children's Health Defense.
Hep B Vaccine: Know The Facts
Hepatitis B vaccines: are they safe? For many years, parents have vaccinated their children with the CDC's schedule without second thought, assuming that their pediatrician and government agencies have their best interest at heart. However, is that the full story? Tune in to 'Doctors & Scientists' to hear the science on these injections — their ingredients and dosage as well as adverse events and studies done to compare those who received the shot and those who did not.