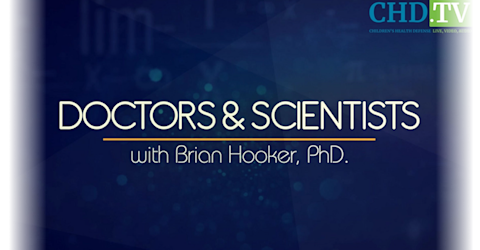 live every at •
Doctors and Scientists with Brian Hooker Ph.D.
Got Science? Are you sure?
Dr. Brian Hooker invites some of the leading voices in science and medicine to break down the studies and weigh in on the controversies so the rest of us have an opportunity to understand the science that drives public health policy and medical progress.
Hosts: Brian Hooker, Ph.D., P.E.
*The opinions expressed by the hosts and guests in this show are not necessarily the views of Children's Health Defense.
'He Couldn't Even Function' Highly-Medicated Son Passes Away — Mother Speaks Up
In this week's 'Doctors & Scientists,' host Brian Hooker, Ph.D., is joined by Heather McCarthy who tells her son's devastating story. After being put on high doses of conventional medicine, Heather's son began to spiral downward. This mother brings up the importance of informed consent, the significance of the patient-doctor relationship and the value of looking at treatment as a potential culprit of the symptoms.