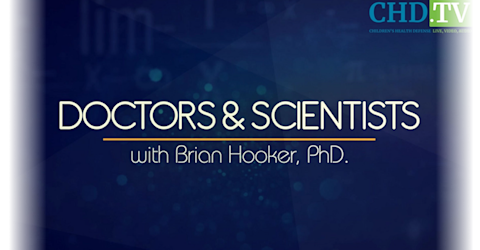 live every at •
Doctors and Scientists with Brian Hooker Ph.D.
Got Science? Are you sure?
Dr. Brian Hooker invites some of the leading voices in science and medicine to break down the studies and weigh in on the controversies so the rest of us have an opportunity to understand the science that drives public health policy and medical progress.
Hosts: Brian Hooker, Ph.D., P.E.
*The opinions expressed by the hosts and guests in this show are not necessarily the views of Children's Health Defense.
From Robert Gallo to Anthony Fauci — Judy Mikovits' Crusade for Truth
On today's 'Doctors & Scientists,' guest Judy Mikovits, Ph.D., shares a powerful timeline of corruption within Big Pharma and around the globe. This episode exposes the lies, censorship and erasure of truth from within the government, the medical establishment and in power-hungry individuals' lives. Be sure to tune in for critical, jaw-dropping information that viewers need to hear!