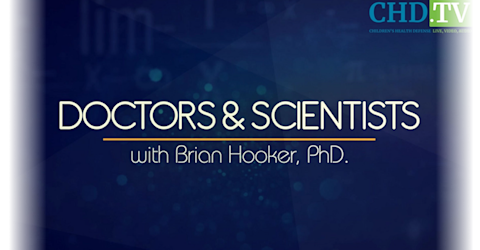 live every at •
Doctors and Scientists with Brian Hooker Ph.D.
Got Science? Are you sure?
Dr. Brian Hooker invites some of the leading voices in science and medicine to break down the studies and weigh in on the controversies so the rest of us have an opportunity to understand the science that drives public health policy and medical progress.
Hosts: Brian Hooker, Ph.D., P.E.
*The opinions expressed by the hosts and guests in this show are not necessarily the views of Children's Health Defense.
First Do No Pharm With Aseem Malhotra, M.D.
What might a cardiologist have to say about the pre- and post-pandemic state of population health? Aseem Malhotra, M.D., has been fighting on the medical advocacy terrain for many years, appearing on major news networks and podcasts to share shocking information about lifestyle and medicine. Today, he joins the host of 'Doctors & Scientists' for a mind-boggling interview that viewers won't want to miss!