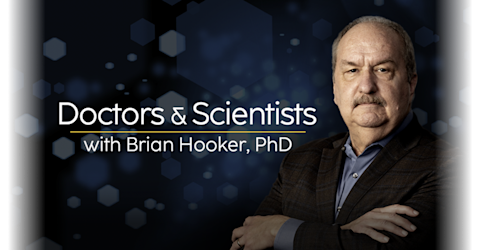 live every at •
Doctors and Scientists with Brian Hooker Ph.D.
Got Science? Are you sure?
Dr. Brian Hooker invites some of the leading voices in science and medicine to break down the studies and weigh in on the controversies so the rest of us have an opportunity to understand the science that drives public health policy and medical progress.
Hosts: Brian Hooker, Ph.D., P.E.
*The opinions expressed by the hosts and guests in this show are not necessarily the views of Children's Health Defense.
COVID and Kids, What's the Truth? With Liz Mumper, M.D.
Brian Hooker, Ph.D. is joined this week, by Liz Mumper, M.D., for a conversation on pediatrics. Dr. Mumper brings up prevention and early treatment strategies as well as discusses the risk of COVID in kids. Viewers won't want to miss Mumper's valuable information on spike proteins, innate and adaptive immune systems and post-vaccine heart complications. "People get an inflated sense of how bad COVID is in kids" — find out why in this episode!