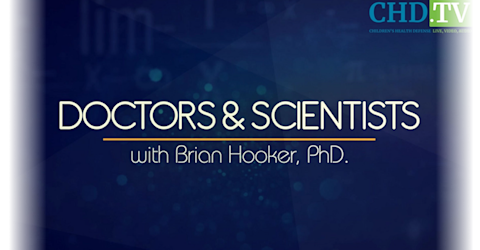 live every at •
Doctors and Scientists with Brian Hooker Ph.D.
Got Science? Are you sure?
Dr. Brian Hooker invites some of the leading voices in science and medicine to break down the studies and weigh in on the controversies so the rest of us have an opportunity to understand the science that drives public health policy and medical progress.
Hosts: Brian Hooker, Ph.D., P.E.
*The opinions expressed by the hosts and guests in this show are not necessarily the views of Children's Health Defense.
Breaking Down 'Nightmare' COVID Vaccines With Andrew Wakefield
Guest Andrew Wakefield, on today's 'Doctors & Scientists' breaks down "nightmare" COVID vaccines, by looking at the past, present and future of vaccines as well as the ingredients and side effects of mRNA technology. He explains myo- and pericarditis, immunity and lack thereof, the effects of these shots on pregnancy and hormone cycles and more.