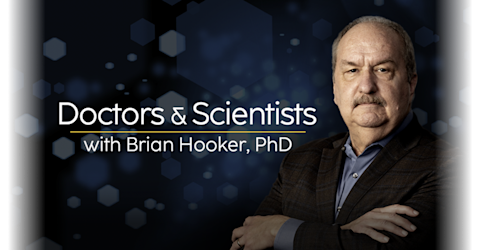 live every at •
Doctors and Scientists with Brian Hooker Ph.D.
Got Science? Are you sure?
Dr. Brian Hooker invites some of the leading voices in science and medicine to break down the studies and weigh in on the controversies so the rest of us have an opportunity to understand the science that drives public health policy and medical progress.
Hosts: Brian Hooker, Ph.D., P.E.
*The opinions expressed by the hosts and guests in this show are not necessarily the views of Children's Health Defense.
Biowarfare & Terrorism
Today, Dr. Brian Hooker interviews Francis Boyle about biowarfare, past and present. They dig deep into the role of government agencies, Dr. Fauci and other players in gain-of-function research. Francis also warns of humanity's future, stating, "they are already planning for the next pandemic." Watch 'Doctors & Scientists' on CHD.TV!