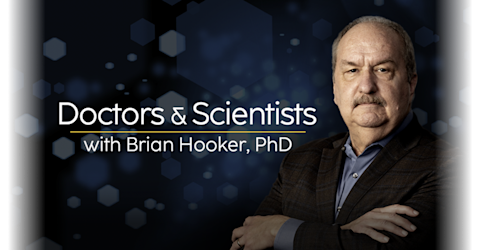 live every at •
Doctors and Scientists with Brian Hooker Ph.D.
Got Science? Are you sure?
Dr. Brian Hooker invites some of the leading voices in science and medicine to break down the studies and weigh in on the controversies so the rest of us have an opportunity to understand the science that drives public health policy and medical progress.
Hosts: Brian Hooker, Ph.D., P.E.
*The opinions expressed by the hosts and guests in this show are not necessarily the views of Children's Health Defense.
'A Choice That Every Family, Worldwide, Should Get To Make' — Vaccine Choice With Bob Sears, M.D.
In this episode of 'Doctors & Scientists,' host Brian Hooker, Ph.D., welcomes Bob Sears, M.D., to the show for a conversation on vaccine choice. Sears discusses the truth of what he witnesses in his practice and the shift of his patients away from full and partial vaccination. He also dives into his book and speaks to the way in which "the government creates fear." Sears provides viewers with two reasons that the COVID "vaccine mandate for children [is] unnecessary and wrong" and finishes the interview with an analysis of the vaccine climate, stating that vaccination is "a choice that every family, worldwide, should get to make."