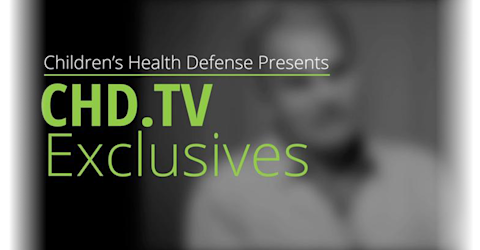 live every at •
CHD.TV Exclusives [CHDTV Exclusive Interviews]
Exclusive Interviews + CHD Unique content.
Hosts: Judy A. Mikovits, Ph.D.
*The opinions expressed by the hosts and guests in this show are not necessarily the views of Children's Health Defense.
CHD.TV Exclusive With Aseem Malhotra, M.D.
In peer-reviewed papers published on 26 September, 2022 in the Journal of Insulin Resistance, esteemed cardiology consultant Dr. Aseem Malhotra (twice vaccinated for Covid-19 and formerly a public promoter of the vaccine) presented strong evidence to immediately suspend all Covid-19 vaccines. World Council for Health hosted the press conference with Dr. Aseem Malhotra, and attended by consultant pathologists Dr. Clare Craig and Dr. Ryan Cole and co-founder of the World Council for Health Dr. Tess Lawrie. From the elegant, historical building, situated deep in the heart of Westminster, Central London, Dr. Malhotra presented his findings and spoke to the gathered press for almost 2 hours. During the press conference, Dr. Malhotra stated, "This sort of discussion is not getting to the mainstream news, partly because of the invisible, unchecked power of the big corporations, in my view. The truth is so powerful, that if that gets out of course it's going to cause conflict and it's going to threaten industry interests." CHD.TV sat down with Dr Malhotra for an exclusive interview.