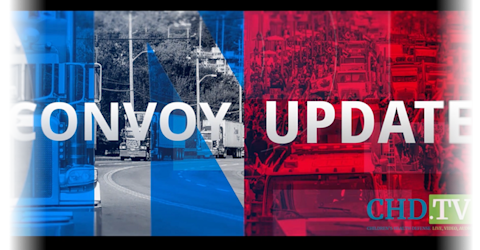 archived show •
Convoy Update
*The opinions expressed by the hosts and guests in this show are not necessarily the views of Children's Health Defense.
RFK, Jr. on Megan Kelly Show, Convoy Potential Lawsuits + Famous Basketball Player Against Mandates
This jam-packed episode of 'Convoy Update' reveals eye-opening information on relevant topics for today's world. First, viewers watch clips of basketball star Kyrie Irving, hearing about his outspoken stance against mandatory vaccination. Then, another update on the People's Convoy and related bad California bills. Finally, watch portions from an interview between RFK, Jr. and Megan Kelly about vaccination and the medical cartel.