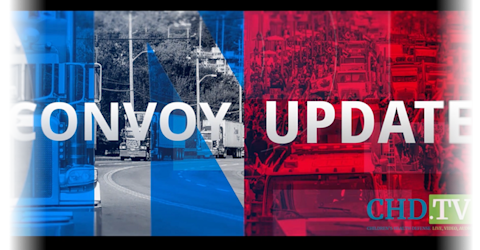 archived show •
Convoy Update
*The opinions expressed by the hosts and guests in this show are not necessarily the views of Children's Health Defense.
Day 5: Road to Big Cabin, Oklahoma
Hear from host Michael Kane as he shares another "Convoy Update." Today, Michael discusses Washington D.C. logistics, video of trucker interviews and aerial footage and state convoy information. Guest Ariana Victor also communicates relevant news with viewers — from censorship issues to encouraging stories and much more. Be sure to watch!