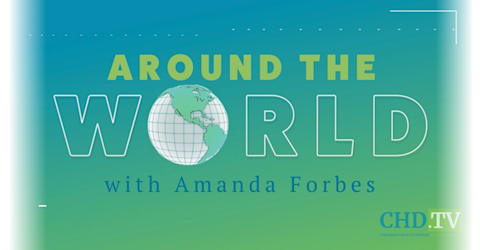 archived show •
'Around The World' With Amanda Forbes
*The opinions expressed by the hosts and guests in this show are not necessarily the views of Children's Health Defense.
In this week's "Around the World," guest and lawyer Julian Gillespie analyzes the adverse events from COVID-19 vaccines in Australia and his collaboration with Meryl Dorey to build a legal team. "This is so intentional that it raises it to the level of malfeasance."
Returning to Denmark and the subject of PCR testing, this episode of "Around the World" dives deeper into the status of this European country and the reliability of COVID-19 testing. Today's additional guest shares crucial information about the mechanisms of the mRNA vaccines and spike proteins and why they matter for the testing of COVID-19 and health. The information provided will leave viewers shell-shocked, with greater knowledge of just how dark this agenda really is.
PCR tests — are they reliable? Denmark correspondant and today's guest on "Around the World" exposes the truth of this form of COVID testing and the ways it has been used to validate various regulations, protocols and data related to the alleged pandemic. This episode will leave viewers speechless and better informed about the world we live in and those controlling it.