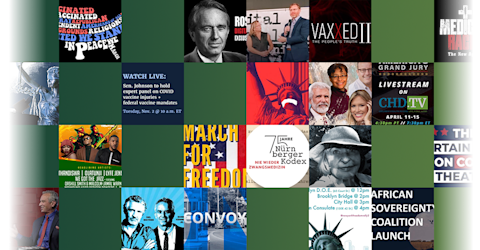 Watch Press Conference — CHD Historic Win Against FCC on 5G + Wireless Health Guidelines
The U.S. Court of Appeals for the D.C. Circuit court ruled the Federal Communications Commission must provide a reasoned explanation for its determination that its current guidelines adequately protect against harmful effects of exposure to radio frequency radiation.
Genres: CHD, Press Conference
*The opinions expressed by the hosts and guests in this show are not necessarily the views of Children's Health Defense.