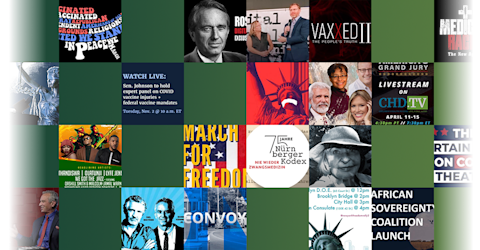 WA State DOH Vaccine Advisory Meeting
The Washington State Department of Health's Vaccine Advisory Committee quarterly meeting Thursday, May 5, 11:00 AM to 1:00 PM Pacific. This Committee discusses the WA State school immunization program, Covid-19 shots, adult vaccinations, vaccination rates, vaccination "hesitancy", and the purchasing, distribution, and marketing of vaccines.
Links to this meeting's agenda and Committee Webpage are below the video.
*The opinions expressed by the hosts and guests in this show are not necessarily the views of Children's Health Defense.