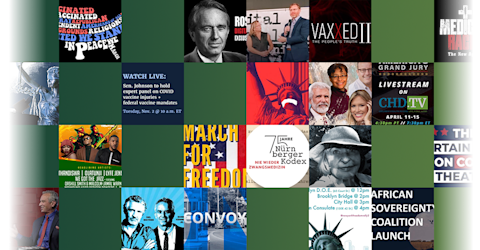 VRBPAC Virtual Meeting: FDA's 'Future Framework' — June 28
Topic: The committee will meet in open session to discuss whether and how the SARS-CoV-2 strain composition of COVID-19 vaccines should be modified
Dr. Meryl Nass will be providing live blogging on this meeting.
*The opinions expressed by the hosts and guests in this show are not necessarily the views of Children's Health Defense.
The Vaccines and Related Biological Products Advisory Committee (VRBPAC) is a branch of the Food and Drug Administration (FDA). This committee "reviews and evaluates data concerning the safety, effectiveness, and appropriate use of vaccines and related biological products."
This meeting is liveblogged by Meryl Nass, M.D.