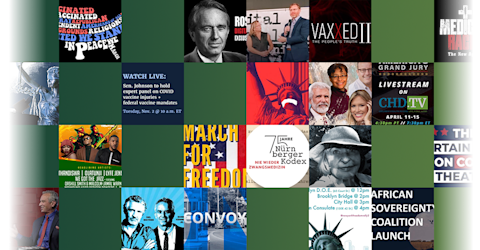 Tennessee House Health Subcommittee Hearing
Tennessee sub-committee on Health are hearing bills about natural immunity, ivermectin, patients rights and doctor-pharmacists rights to prescribe and fill.
Dr. Paul Marik, Dr. Pierre Kory, Dr. Ryan Cole, Dr. Richard Urso and Dr. John Littell give testimony to the bills.
Genres: Government Meeting
*The opinions expressed by the hosts and guests in this show are not necessarily the views of Children's Health Defense.