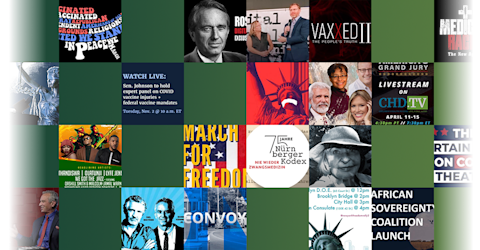 Tennessee House Health Committee, March 30, 2022
In this Tennessee House Health Committee Hearing, HB2746, a bill that will allow pharmacists to dispense ivermectin without a prescription was passed in the Senate Health Committee.
Two surprise bills: HB2032, a bill that would allow Tennessee dentists to give the HPV Vaccine Gardasil was Pulled and HB0946, a bill that would allow minors to get preventive treatment for STD's without parental knowledge or consent, will roll into the next hearing. Eileen Iorio, co-author of HPV Vaccine on Trial speaks in opposition to the bills.
*The opinions expressed by the hosts and guests in this show are not necessarily the views of Children's Health Defense.