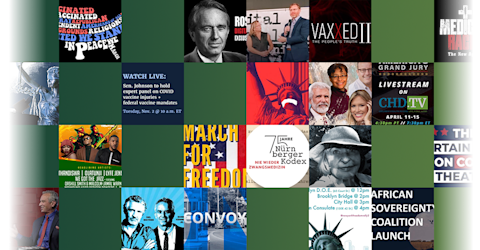 South Africa VAERS Conference: Vaccine Victims, Experts + Data — An Independent, Alternative Reporting System
SA VAERS CONFERENCE BRINGS TOGETHER VICTIMS, EXPERTS AND DATA
SA VAERS, the South African Vaccine Adverse Events Reporting System is holding its first public conference Saturday 10 September, 4pm GMT. An independent and alternative voluntary reporting system, SA VAERS is supported by a host of African and global advisors and advocates. The objective of SA VAERS is to give victims a voice, enhance data transparency and strengthen accountability and chances at compensation.
Convened by Shabnam Palesa Mohamed, CHD Africa acting executive director, the SA VAERS conference includes outspoken subject experts Dr EV Rapiti, Dr Herman Edeling, Dr Stefaan Oosthuizen, Dr Erika Drews, Dr Mare Olivier, Dr Shankara Chetty, Fahrie Hassan, Adv Sabelo Sibanda, Dr Zandre Botha, Dr Jessica Rose and James Roguski. The event also includes the reading of an international declaration, launched September 2022, on the medical crisis due to the C19 shots.
This conference includes C19 shot victims, live and via video interviews, to share their experiences of physical, cognitive and socio-economic harm. Data via reports submitted to SA VAERS is shown to the audience, along with the censorship of victims by SAHPRA (South African Health Products Regulatory Authority), mainstream media and social media. Treatment protocols for C19 shot injuries are also shared.
Genres: International, Press Conference
*The opinions expressed by the hosts and guests in this show are not necessarily the views of Children's Health Defense.