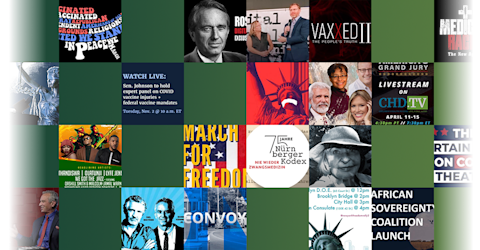 Remdesivir Deaths Lawsuit Press Conference — Fresno, CA
PRESS CONFERENCE: With Children's Health Defense's support, a lawsuit was filed to three hospitals on behalf of 14 families who lost loved ones at the hands of healthcare providers who used Remdesivir to treat COVID-19. The three complaints filed were taking place at Clovis Community Medical Center, Community Regional Medical Center + Saint Agnes Medical Center. A press conference was set to be held in the Fresno Veterans Memorial Museum Sept. 7, 2022, but participants were not allowed inside or outside of the facility by the city. By the grace of God, the event was moved to the Church of Pastor Anthony Flores.
Because this information is being kept from the public, please WATCH + SHARE the press conference video.
*The opinions expressed by the hosts and guests in this show are not necessarily the views of Children's Health Defense.