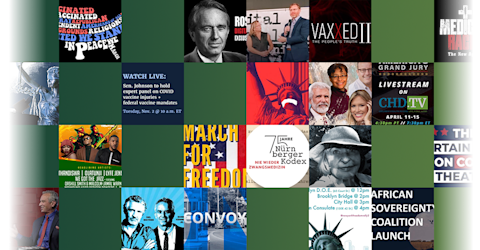 Freedom Symposium & V4VxLPE
Freedom Symposium and V is for Vaccine Love Park Event! Hear from attorneys, scientists, freedom groups and parents alike. They're coming together to help the people find the resources and education necessary to fight back against these blatantly unnecessary and illegal mandates and/or conditions.
*The opinions expressed by the hosts and guests in this show are not necessarily the views of Children's Health Defense.