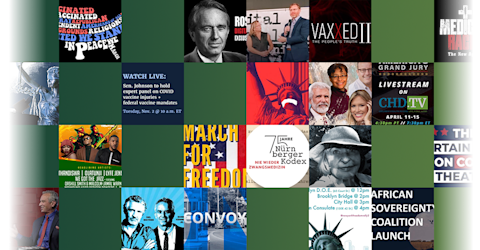 Clark County, WA - Anti Health Discrimination County Hearing
Over 11k citizens of Clark County Washington (just over the state line from Portland, OR) signed a petition asking the County to put in place an ordinance that bans mandates based on health discrimination. This is a strategy to stop mask, social distancing mandates (and vax mandates should we become like Seattle, SF, NO, NY, etc.). The petition signatures were verified and the Council must hear the petition on Feb. 1st, 2022.
Genres: Government Meeting
*The opinions expressed by the hosts and guests in this show are not necessarily the views of Children's Health Defense.