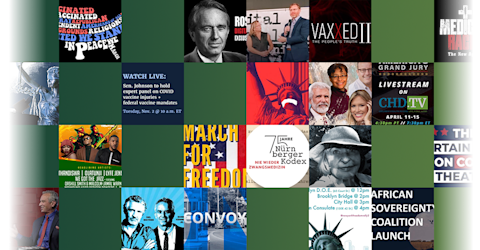 CHD.TV CONVOY UPDATE
*The opinions expressed by the hosts and guests in this show are not necessarily the views of Children's Health Defense.
Convoy Update Day 2: Golden Valley, AZ
Join host Michael Kane in today's Convoy Update with Claire Dooley of the CHD news team reporting from the Great American Pizza and Subs restaurant in Gloden Valley, AZ.— a warm and welcoming establishment providing food, toiletries, supplies, Wifi and more for the convoy! The energy is amazing! From California yesterday to Golden Valley, Arizona today the road was lined with cheering supporters holding signs, cheering and honking horns. Claire shares footage of interviews with Dr. Pierre Kory and Dr. Alexander with FLCCC after their speeches at yesterday's rally — and more! Freedom!