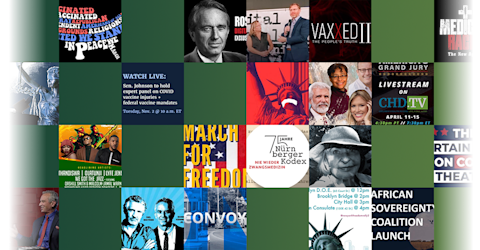 CDC Advisory Committee Meets to Discuss Concerns of Myocarditis From mRNA Vaccines
The Centers for Disease Control and Prevention's Advisory Committee on Immunization Practices is meeting today to discuss the benefit-risk of COVID mRNA vaccines in adolescents and young adults, including concerns about higher-than-expected reports of myocarditis in people under 30.
The meeting starts at 11 a.m. ET.
Watch the meeting above and participate in the live comments by Dr. Meryl Nass.
Genres: Government Meeting