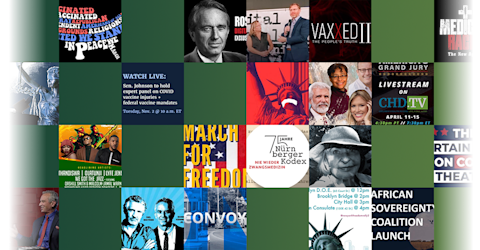 Bern, Switzerland — International Rally to Halt Corona Measures
Friday Nov. 12, top experts told what the federal council does not want to hear. Rally in Bern, Switzerland with international participation. Moderation by Urs Hans and Public Eye on Science, featuring speeches by CHD's Robert F. Kennedy, Jr., Mary Holland, Catherine Austin-Fitts, and more. Demonstration in Bern followed.
Genres: Advocacy, International
*The opinions expressed by the hosts and guests in this show are not necessarily the views of Children's Health Defense.