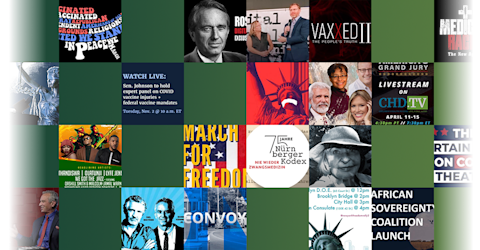 Asheville NC - Civil Service Board Hearing For Fired City Employees
February 22, 2022, Asheville NC. The Civil Services Board hearing was scheduled for Feb 22, 23 and 24th from 9-5 pm ET. However at the end of the first day, after hearing the opening statements, questioning and cross examining of the City's witnesses, the Civil Services Board held a closed session and came back with a decision to dismiss the hearing. Their reasoning was that they had "beared the burden" of considering the case enough - even though they did not hear from one plaintiff or the plaintiff's expert witness. They decided the firing of the 5 city employees for not complying with the vaccine or testing mandate was just. This is despite the fact that the lawyer for the plaintiff was able to make clear through questioning that the Director of The Department of Health and the City's HR Manager know that the vaccines do not prevent transmission, the testing can provide false negatives or positives, and they could provide no evidence that their policy was effective. The plaintiffs will now file with the Supreme Court.
Genres: Government Meeting
*The opinions expressed by the hosts and guests in this show are not necessarily the views of Children's Health Defense.