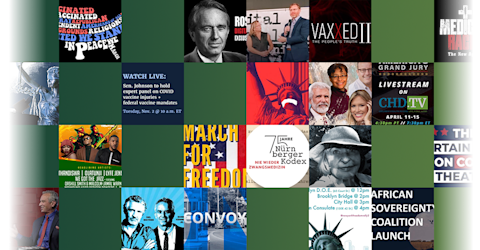 A Day With the Experts: Community COVID-19 Conference
Florida Coalition for Health Awareness presented a special opportunity to hear from industry-leading medical, scientific and legal experts. Featured speakers include: Dr. Robert Malone, Dr. Judy Mikovits, Dr. Peter McCullough, Dr. Sherri Tenpenny, Dr. Carrie Madej, Dr. Larry Palevsky, Dr. Joseph Fitzgerald, Dr. Kevin Stillwagon, Jeff Childers and Robyn Openshaw.
*The opinions expressed by the hosts and guests in this show are not necessarily the views of Children's Health Defense.